At Capi Electronics, you can find all the newest electronics for your last-minute shopping before the flight takes off.
The summer holiday season is finally here and many of us are now heading to our holidays after a few years' break. Are you travelling via Amsterdam Schiphol Airport and looking forward to doing some airport shopping before your flight departures? In this article, we will explore some of the products that you can find at our Capi-Lux electronics stores at Amsterdam Schiphol Airport.
Make traveling fun with music!
Listening to music while travelling can make the journey a bit smoother. We know that there are a lot of options these days on the market with a lot of cool features, so we have listed the top 6 best travel headphones in 2022 to make your selection easier.
Get a pair of JBL Live 660NC to elevate your day and use the Adaptive Noise Cancelling to block-out external sounds, so you can focus on your music at the fullest.  This product is ideal for traveling and being on the move, as it has an Ambient Aware function to keep you aware and safe in busy places.
Need to get something done on the go? You can use Hey Google and Alexa  through your voice. The battery life is also great – enjoy the music up to 50 hours when having Active Noice-Cancelling off.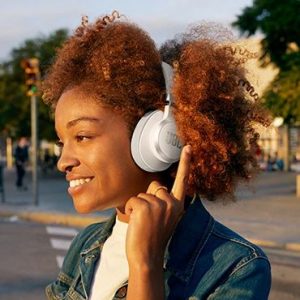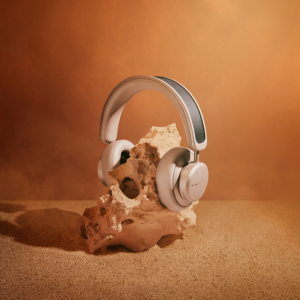 Los Angeles by Urbanista, powered by Powerfoyle solar cell material, is the first self-charging wireless headphone.This means the headphones will charge themselves from the light when walking outside in your holiday destination or inside at the airport when waiting for your flight – leading into infinite playtime, so ideal for traveling!
Urbanista App can be used to customize the features and personalize your Urbanista headphones experience. The app has a live view to follow the battery status and switch sound modes, so it is an easy way to keep up with your tech functions of your headphones.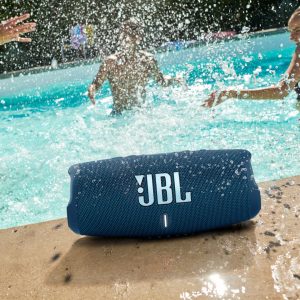 JBL Charge 5 is a portable waterproof speaker that makes holiday more fun. With up to 20 hours of playtime and built-in powerbank ensures that you can enjoy your favorite tunes without taking a break. For parties, you can even connect multiple multiple PartyBoost speakers for a bigger crowd.
Keep track on your activity and health during the travels
We recently shared the top wearables you should consider and one of the ones we mentioned in the blog was Xplora and Fitbit. 
Being on a holiday and travelling doesn't mean you need to compromise your healthy living habits. You can keep track of your steps and activity on the go – detailed information is displayed and in detail via the Fitbit app.
Fitbit Charge 5 is water-resistant to 50 meters and has a battery life of up to 7 days, which is ideal for travelling. This means you can go for a swim and don't have to constantly worry about the battery running out.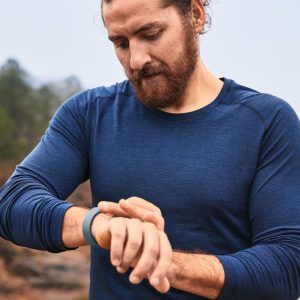 Smartwatch for kids
Have you ever searched for a smartwatch for kids? Then you might have heard of a brand called Xplora as it is designed for families to keep better track of the little ones. The watch is not only useful for having the possibility to call, text, and locate the child with the built-in GPS functionality – but it can be also used as a motivation for the children to be more active.
It is a perfect way to introduce mobile products for children as it has all the features as phones have – except internet access. By installing a SIM card, it is possible to receive calls and communicate with up to 50 approved contacts.
Heading on a trip with your child? Xplora X5 Play watch will help you to feel safer and worry-free as it allows you to locate your child's location. It is possible to set safe zones, which will give you an alert if the child leaves or enters the set zone.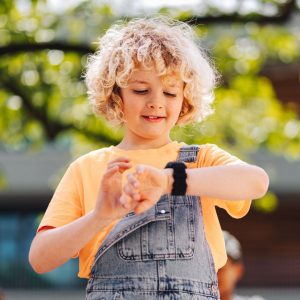 No need to compromise your skincare routine during travels
FOREO is a Swedish beauty brand that takes your skincare routine to the next level. As we all know, being on a trip and travelling can tiring – FOREO is there to make self-care simple, easy, and enjoyable. They offer a wide range of beauty products from facial cleansing to eye and oral care – in various designs and beautiful colours.
Their newest facial cleansing product, LUNA 3 plus, removes 99.5% of impurities like dirt and oil with ultra-soft silicone touchpoints. The product can be used for any type of skin type, you can adjust the skincare routine further in the FOREO app. LUNA 3 plus massages the face and boosts microcirculation, which helps you to have healthier and glowing skin – ideal treatment after those long hours spent travelling, right?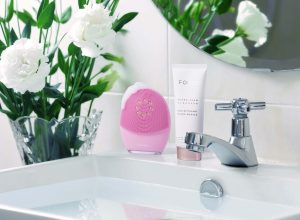 Master Every Shot
DJI OM 5 unlocks the full potential of your smartphone and helps you to master every shot, so you can capture holiday memories easily. Due to its stabilization technology, DJI OM 5 gives the ability to film flawless stabilization, resulting in smooth footage in various shooting modes like panorama and DynamicZoom.
It is foldable and lightweight, so it is perfectly designed to fit in the palm of your hand. That means you can easily take it along for any adventure. Travelling to a stunning holiday location and in the need of some inspiration? DJI OM 5 has a new ShotGuides feature that even provides creative tips, empowering you to get stunning shots wherever you go!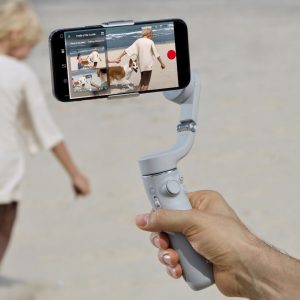 Where to find Capi Electronics?
Interested of one of the products mentioned above? Visit our stores at Amsterdam Schiphol Airport and get yours before the flight departures!
You can find us at 4 different locations at the airport, Lounges 1-3 and Plaza. For detailed store information and opening hours, visit our Stores-page.