You probably can agree that the best headphones for airplane travel should have an excellent noise cancellation and long-lasting battery, to make your travel experience even more comfortable.  Airports and planes tend to be busy places with loud sounds around, so traveling comfortable can sometimes be a challenge. Therefore, having good headphones allows you to travel in a relaxed all the way from your home door to the destination.
In the world full of headphones in different designs, colors, and technical functions – we at Capi-Lux have seen numerous headphones that are great for travelling but have some differences with categories like price, material, and battery. We have made a list of the ones that we believe are currently the best six travel headphones available out in the market from brands like JBL, Bose, Sony, Urbanista, and B&O.
JBL Tour One
When you want to enjoy your music when flying by plane and isolate yourself from the surrounding noise, JBL Tour One adapts in real-time to the changes of your environment. The headphones are certified for high-resolution audio, so the music sounds great with deep low bass and high notes.
Need to make a business call or FaceTime with a friend at a busy airport? Not a problem! Thanks to the 4 microphones on the ear cups, you will experience the phone conversations as talking face-to-face. VoiceAware function will allow you to decide how much the sound comes through the microphone and how much you can hear your voice.
Some highlighted features:
-Great microphones for clear calls
-Adaptive Noise Canceling
-Charging time 2 hours with empty battery, max playback time with Active Noise Cancelling (ANC) is 24 hours or 50 hours without ANC.
-Weight: 250g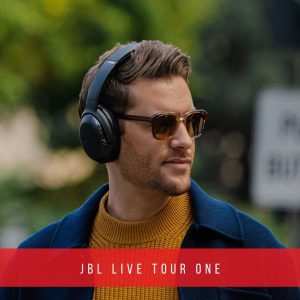 Bose QuietComfort 45 headphones
These wireless headphones offer a perfect balance of silence, comfort, and sound. Aware Mode lets the outside world in with microphones that pick up the sounds around you and play them naturally through the headphones. Bose QuietComfort 45 headphones is great for travel as with the active noise cancelling on, the airplane hum will sound 1/8 as loud. Besides the great sound experience, the headphones are designed to sit comfortably and therefore are ideal noise-cancelling headphones for air travel.
With regards to the battery, Bose QuietComfort 45 headphones plays 3 hours of music with only 15 minutes of charging. This is a convenient feature for travelling purposes! If you are charging the battery to the maximum, it takes 2.5 hours with the USB-C cable to have 24 hours of playtime, which is more than enough for even longer international flights.
Some highlighted features:
-Wireless distance up to 9 meters
-Supports multi-point Bluetooth connection, which allows easily to switch between devices
-Android and IOS apps available to easily control the settings
-Weight: 238g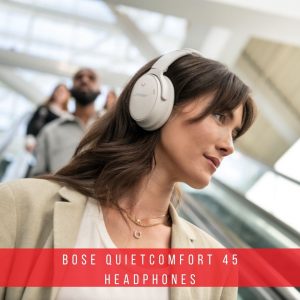 Bose Noise Cancelling Headphones 700
Bose Noise Cancelling Heaphones 700 offers up to eleven settings giving the control to manage the sounds around you, whether you are sitting in the airplane to your destination or at a busy Amsterdam Airport Schiphol. You can decide the level of silence or instantly engage with others around you by having the Conversation Mode on.
Besides this, you can also have your important calls in peace without background noise as the Bose NC 700 has an adaptive four-microphone system separating the voice from the noise and delivers clear speech to the person you are talking to or the voice assistant. When turning on the headphone, it will tell you with audio how much time you still have left to listen and enjoy the sounds.
Some highlighted features:
-Innovative design with high quality leather cushions and silicone gel
-Programmable buttons make it easy to access what is important to you
-2,5 hours of charging gives up to 20 hours lasting battery
-Weight: 252g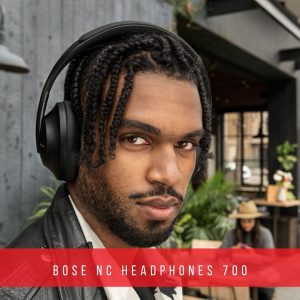 Urbanista Los Angeles
Innovation taken to the next level – Urbanista Los Angeles is the first solar-powered headphones in the world.
The headphone is powered by the Powerfoyle, which is a charging material that converts natural and artificial light into endless energy. This means the Urbanista Los Angeles headphones will charge themselves from the light when walking outside or inside at the airport when waiting for your flight – therefore it is one of the best travel headphones in the market.
Ambient sounds mode and the advanced technology filters the sound so you can stay alert without pressing the pause. The sounds mechanics might not be the highest of the available headphones on the market, but if you are looking for travel headphones with good sound and active noise cancellation, but not to forget a great battery, this one might be your ideal choice.
Some highlighted features:
-Infinite playtime due to the continuous charging mechanism
-Hybrid active noise cancelling and ambient sound mode
-Impressive 80-hour battery with single charge (USB-C cable) or 50 hours when ANC is turned on
-Weight: 321g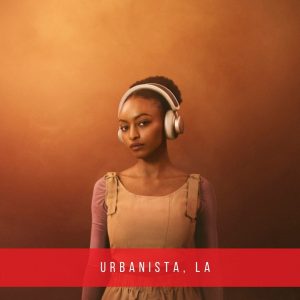 Sony WH-1000XM4
Have a flight ahead but forgot to charge your headphones well in advance? Sony WH-1000XM4 is an industry-leading wireless noise-cancelling headphone that has an extensive battery life with a quick 10 mins charge time to play 5 hours. As we know from an experience, battery life and charging times are important when looking for the best noise-cancelling headphone for traveling.
Sony WH-1000XM4 is a very light headphone to carry on your travels as the weight is only 254g. When travelling, you might have a lot of things to carry with you, so therefore it is important to have headphones that make your life easy when being on the move.  You can control the music playback and volume on the go with the touch sensor, so you don't have to take your phone from the pocket for it. This is ideal at the airport when you need to hear announcements over the music playing from the headphones.
Besides all the other features mentioned, the headphones have a Sony Headphones Connect-app where you can take the control of the sound yourself and put settings like turning off the music when taking the headphones off. You can control the time how quickly the Sony WH-1000XM4 turns off the music when it recognizes you speaking aloud. It is also optimized for Google Assistant and Amazon Alexa, which means you can say aloud your request such as a call and it will be dialled automatically.
Some highlighted features:
-30 hours battery life. 5 hrs playback with only just 10 minutes of charging
-Noise cancellation for pure isolation and sound quality
-Multiple device support at once
-Weight: 254g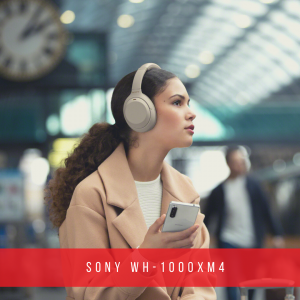 B&O Beoplay HX
Elegant headphones with immersive sound and long-lasting battery, making B&O Beoplay HX an ideal noise-cancelling headphones for air travel. Best-in-class active noise-cancelling means you can focus wherever you are, which is useful especially when in the search of the best travel headphones in the market. The battery has up to 35 hours of playtime with Bluetooth and active noise cancellation enabled, making the B&O Beoplay HX headphones perfect for long-term listening when travelling.  Crafted from durable materials, the headphones have a specially made headband with centre-relief that ensures it is comfortable for a wide range of fitting types.
With features like Microsoft Swift Pair, Google Voice Assistant, and Made for iPhone (MFi), the product set-up process is convenient on both Android and Apple devices, leading to better and more frictionless interaction. A refined UI offers quick access to key features that can be customized to the user's desire in the B&O app to make it easy to set the setting according to your needs.
Some highlighted features:
-Battery optimization allows for up to 35 hours of play time with ANC on and 40 hours when ANC is disabled with charging time approximately 3 hours
-4 built-in microphones makes it great for high call quality
-Multipoint Bluetooth for connecting two devices at once
-Weight: 285g