Urbanista, designed for life in motion, was founded in 2010 in Stockholm, Sweden. The brand offers stylish and affordable lifestyle audio products that provide the soundtrack for life in motion. Therefore being the ideal fit for travelling purposes, no matter of your destination – if you want to enjoy the music at the beach or when travelling by plane.
In this blog, we are going to explore more about Urbanista, a brand you can find across Capi-Lux stores at multiple airports. We can agree that there are lots of audio products on the market. Different brands offer headphones, earbuds and speakers in multiple designs and technical qualities. You might find yourself asking why you should go with Urbanista? Well, here are a few points worth mentioning:
Design – Scandinavian design tradition with trendy colours
Functional – Simplicity of use with a great audio experience
Affordable – Accessible price points across the whole product range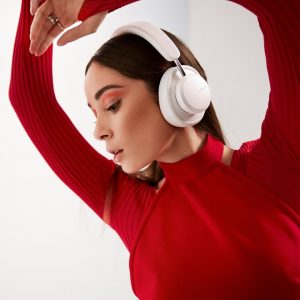 Sustainability
In the world of headphones, earbuds, and speakers, sustainability plays an important role in the electronics industry. Therefore we have good news! Urbanista is one of the brands Capi-Lux offers, that is also taking sustainability into account in their business and with the products.
Every element of Urbanista product packaging has been carefully considered and sourced from sustainable materials, taking off the plastic and unnecessary varnish. Earlier, we listed the top 6 best headphones for travelling and one of them is the Los Angeles headphones by Urbanista. It is not only listed because of its qualities but it is also a remarkable one from a sustainable perspective, as it is the first self-charging wireless headphone in the world. Because of the solar-powered headband, you never need to charge these headphones.
Urbanista Products
Urbanista offers a variety of products for different needs and requirements that you might have. Besides the beautiful design and many functionalities Urbanista products have, each of them has been named after a city which makes the products even more playful.
We have listed some of the Urbanista items with highlighted features. For a full product range view, visit the website of Urbanista.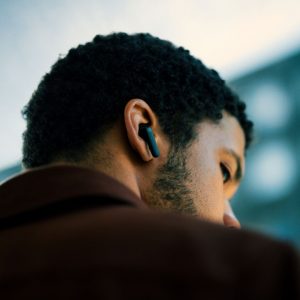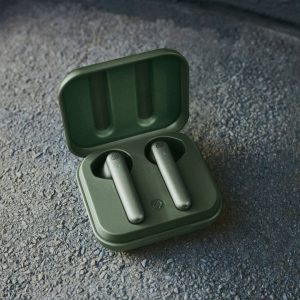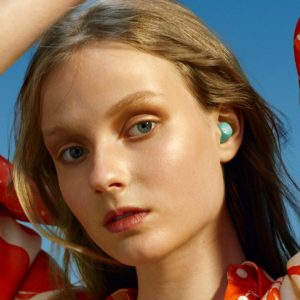 True Wireless
Urbanista Lisbon: True wireless in colour
To fit any preference, these earbuds are available in multiple beautiful colours such as vanilla cream, coral peach, and mint green. Besides the pretty colour, do you want your earbuds to feel comfortable to wear? Due to the light model and design, Urbanista Lisbon earbuds are comfortable to wear. For the ones interested in the technical aspects: The true wireless earbuds have impressive nine hours of playtime and offer Siri and Google Voice Assistant.
Urbanista Stockholm Plus: True wireless with style
Second generation Stockholm Plus is a smarter and more stylish upgrade in multiple colours inspired by the light and urban vibe of Stockholm. The improved microphone and increased total playtime of 20+ hours. Ideal for travelling on a summer holiday destination as the splash-friendly IPX4 earbuds make it suitable for the beach.
Urbanista London: True wireless with active noise cancelling
London earbuds by Urbanista reduce unwanted sound, while the new Ambient Sound Mode will enforce and define outside voices without the need to lower the volume or hit pause. Available in four beautiful colours and has up to 30 hours of total playtime.
Headphones
Urbanista Miami – Active Noise Cancelling
Go on a sound journey with the new, advanced Miami headphones offering up to 50 hours of playtime. The active noise cancelling blocks out surrounding sounds for enhanced focus, immersing you fully in your favourite tunes or podcasts – perfect for long-haul flights!
Urbanista also offers an exclusive, Miami Crystal Edition in two colours: Crystal black and white. The style is inspired by the city's glittering nightlife scene and has up to 40 hours of playtime with ANC on. The headphones are a limited edition, available to consumers only from the brand's website and via exclusive retailers worldwide.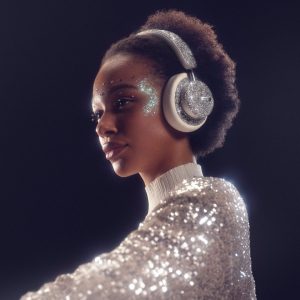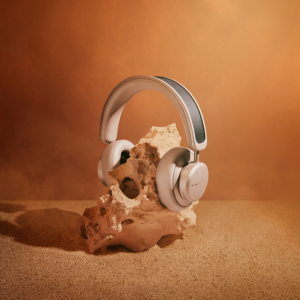 Urbanista Los Angeles
LA is the first self-charging wireless headphones in the world,  powered by Powerfoyle solar cell material. Due to the self-charging mechanism, the headphone converts the light from outdoor and indoor, giving infinite playtime.
Urbanista App allows you to customize the features and personalize your Urbanista headphones experience. The app has a live view to follow the battery status and switch sound modes. Besides these, you can also create personal settings to control the Urbanista headphones how you like.
Speakers
Urbanista Sydney – Pocket size speaker
Headphones and earbuds are great when you are on the move or want to block other sounds around you, just to focus on your own music. But sometimes it is fun to go to the beach with friends and listen to some good tunes together, right? Let's say you're flying from Amsterdam Schiphol Airport to a sunny and warm destination with your friends, but forgot to take the speakers with you? No worries, you can stop by to one of our Capi-Lux stores at the airport and take the Urbanista Sydney speaker with you that fits perfectly even to a pocket, so doesn't take too much of space in your luggage.
This small-sized speaker has playtime for up to 5 hours, making it ideal for travelling. Available in four vibrant shades with IPX5 water-resistant function: midnight black, Rose Gold, White Mist, and Olive Green.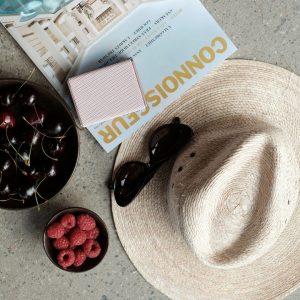 As of April 6th 2022, Capi-Lux and Urbanista are having a campaign in selected stores at different airport locations across the world. You can find the products in the following airport locations: Amsterdam Schiphol, Berlin Brandenburg, Copenhagen, Frankfurt, Munich, and Johannesburg. For detailed information of the stores, their opening hours, and much more, visit our stores page.
Follow our social media channels to see what's happening at the stores and for updates about our latest campaigns!