Going on a getaway with your family? Skincare is one of the things that shouldn't be forgotten.
Epecially when travelling to those beautiful sunny destinations, the family's skincare routines is important.
From the mineral sunscreen for a day at the beach to the shampoo to rinse out the sand in your little one's hair: Naïf got you covered – so you and your family can worry free vacation.
Capi-Lux has two store concepts: electronics and multi-category stores. In the latter one, we offer various categories like confectionery, beverages, fashion and also cosmetics. You can shop now Naïf products in our stores at Eindhoven and Rotterdam The Hague airports.
In this blog, we will explore what is the history of Naïf and how they are making the skincare routines for all family members more sustainable and worry free.
What Is Naïf All About?
When Jochem & Sjoerd, the founders of Naïf, became first-time dads in 2013, they found out that even skincare products for babies contain harmful ingredients. Say what? That needed to change. And so, Naïf was born: skincare for babies & kids with natural ingredients that their skin needs.
You shouldn't have to worry about the ingredients that are in your kid's shampoo, to make sure it's safe to use. Naïf can do that for you. There is a promise: Naïf will never sell you anything they wouldn't use on their own kids.

Naïf Products Are Made From Natural Ingridients
Naïf prefers to look at how things can be done differently and look for natural alternatives that give the same, if not better, results as the non-natural variants. In the products, you will find ingredients like linseed oil, cottonseed oil, avocado oil and tomato extract. But also zinkoxide and coconut oil.
Mineral oils, synthetic conservation or hard chemicals; you won't find these in Naïf products. Their products are free from microplastics, without SLES and are made with at least 92% natural ingredients. Difficult words don't moisturize!
So whether you are going for a longer or shorter trip, products like Naïf shampoo and conditioner are easy to pack into your luggage. To protect from the sun Naïf SPF 50 sunscreen will make sure your skin is covered and doesn't burn.
In the assortment, you find everything you need for your child, from the day they were born onward: from a milky bath oil for their first bath to a shampoo when they have a full head of luscious hair. Just good products with natural ingredients – leaving out the bad stuff, and the fuss. So therefore Naïf baby products are also ideal for the smallest ones of the family when they start exploring the world with you during the holidays – no matter the age.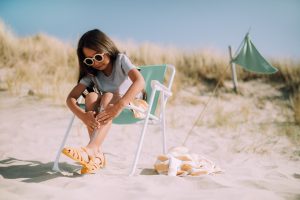 The Mission of Naïf
Naïf's philosophy is simple: do good. What does this mean? They make skincare products that respect and protect the purity of humans and the planet. Everything created has an impact, Naïf knows that and is determined to take care of the future generation.
This also means taking care of the world the future generation grows up in. Therefore Naïf tries to do everything as sustainably as possible with a focus to minimise the impact. This concerns not only the used ingredients but also the packaging, shipping methods and how Naïf HQ works.
As all good things come in threes, and so does the mission Naïf:
1. Minimise the ecological footprint
2. Lead the change and be an example for other companies
3. Help families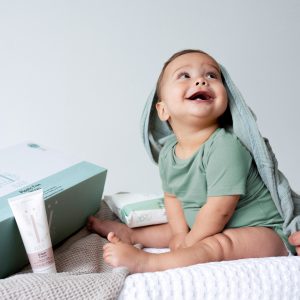 Travel with Naïf
Find your favourite Naïf products in Capi Travel Plaza stores at Eindhoven Airport and Rotterdam The Hague Airport. The large assortment of different Naïf products helps to protect yourself and the whole family from the sun with products that are made out of natural ingredients. Off to safe travels!
Follow us on Instagram for latest updates.