Looking for a new speaker, headphones, or even earbuds that besides having a great sound and battery life, are also sustainable? House of Marley is your answer.
At Capi Electronics stores across various airports like Amsterdam Schiphol airport, you can find a large variety of electronics brands and one of them is House of Marley. In this blog, we will further explore the story of the brand and its products.
The Story of House of Marley
House of Marley was built on Bob Marley's love of music, yes – but not only that. His respect for the world and all its wonders inspired the brand to do more for the environment and the communities that live within it, however it can.
High-performance audio products, like House of Marley Get Together speaker or Rebel earbuds, are engineered to deliver Marley's "Signature Sound" to ensure the energy, emotion and detail of every recording is crisp and clear. The line-up of Bluetooth headphones, speakers and turntables offers portable playback by way of smooth, powerful bass, stunningly precise mids and an energised high-end. Each product undergoes custom tuning to deliver the most powerful performance possible.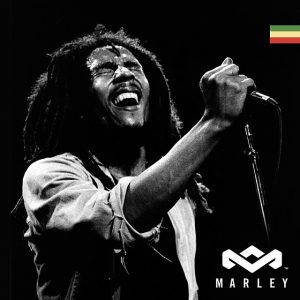 Music For Yourself or Share It with Others
Marley on-ear headphones are designed for high quality and comfort and are the best in class. Inspired by Bob Marley, you can now express yourself in a variety of styles, whether you're on the street with friends or relaxing on the couch at home. House of Marley Rebel is a great option if you are looking for comfortable earbuds or if you want to turn off the world to focus on yourself, Positive Vibrations XL ANC headphones help you with hybrid active noise cancellation.
With Marley audio systems you can share your favourite music with everyone, indoors, outdoors and on the go. Feel every powerful bass line, dance to the beat of your favourite drummer and sing along to the realistic vocals, in your living room, at a barbecue or a beach party. House of Marley Get Together is a great option for these purposes!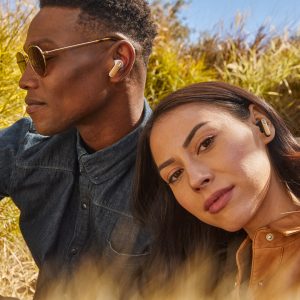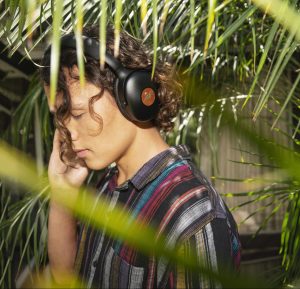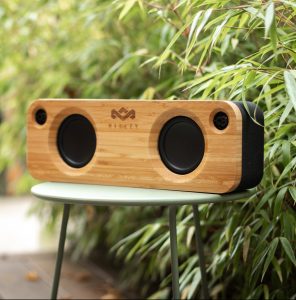 Made Out of Sustainable Materials 
House of Marley is built on a foundation of superior quality, sustainability and a commitment to charitable causes, which is why it is proud to work with sustainable materials when crafting its products, such as bamboo, recyclable aluminium and REWIND™ fabric (a blend of 30% reclaimed organic, 30% reclaimed hemp and 40% recycled PET).
Besides creating amazing audio products from natural materials, the brand also participates in donations. For example, House of Marley donates funds to One Tree Planted and the Surfrider Foundation – two organisations making a difference by way of global reforestation and ocean conservation.
Since 2017, House of Marley has planted 380.000 trees with One Tree Planted around the globe. This it is 76 times the amount of trees in the Vondelpark Amsterdam. Definitely something to be proud of!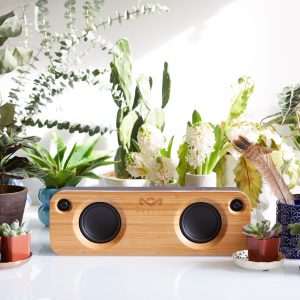 House of Marley at Capi Electronics
Music has the power to help and guide us when we need it most. Be kind to yourself and be kind to our planet.
At Schiphol airport, you can find a special House of Marley table in the Capi Electronics stores to explore the products and get your favourite on the go!